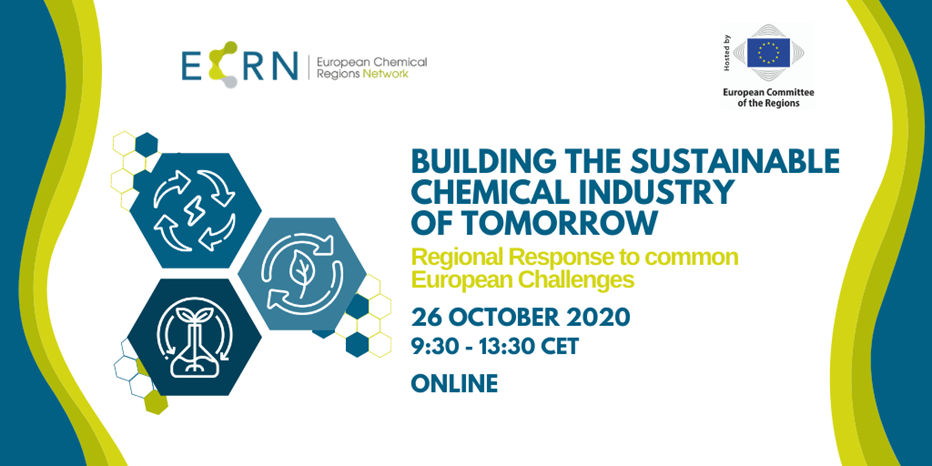 The European Chemical Regions Network (ECRN) is organizing the online conference "Building the Sustainable Chemical Industry of Tomorrow: Regional Response to common European Challenges"
The 
European Chemical Regions
Network (ECRN)
 is organizing the 
online 
conference 
"Building the
Sustainable Chemical Industry of Tomorrow: Regional Response to common
European Challenges"
. The event will look at the role of regions in delivering the European Green Deal, highlighting the potential of promising new technologies for accelerating the chemical industry's transition towards a 
carbon neutral, circular and biobased economy
.
The Conference will take place on 
Monday 26 October
, from 9:30 until 1
3
:30 (CEST)
.
Discussions will be framed around three main themes:
The event will demonstrate how the chemical industry can effectively respond to Europe's societal challenges with sustainable and innovative solutions. By providing a platform for discussion, the conference will build consensus around a 
sustainable and inclusive vision for the European chemical industry of tomorrow that will help Europe achieve its climate neutrality while maintaining its industrial leadership
.
We hope to see you on Monday 
26 October
!